For a long time, the American television show Wife Swap has remained popular among people in the United States. The show involves an amusing and entertaining premise. According to the show's rules, families with contradictory ideologies and values exchange their wives for two weeks. However, many viewers have surprised to learn about Wife Swap Murders. As the name itself, one of the kids featured in the Season 4 of the show killed his biological mother and one of his younger brothers.
Double Murder by Jacob is a Mystery
According to the latest reports, on the 15th of June in 2017, Jacob Stockdale shot Kathryn his mother, and James his younger brother. Later, Jacob shot himself but survived with medical treatment. His motives behind the murder have remained mysterious for a long time.
Detailed Study of Wife Swap's Stockdale vs Tonkovic Episode
The episode of Stockdale vs Tonkovic was aired on the 23rd of April in 2008 on ABC. The show features the family of Stockdale from Ohio and the family of Tonkovic from Illinois. As per the rules, both families who attended the show had entirely different philosophies about raising their children and leading their lives.
The Tonkovic family
This family consists of John and Laurie as a couple with their children Meghan and T-Vic. Both children were laid-back and easy-going kids. Laurie commented, "We all have limited life in our hands and we should enjoy every day while it comes." She also revealed her dance with T-Vic and Meghan, enjoying burgers at home, and handing out cash liberally.
The Stockdale family
They consist of Timothy and Kathyn as husband and wife. They have four sons named James, Jacob, Charles, and Calvin. Here, the family members had different perspectives on their family life. They find fun in family time and keeping their children in seclusion to prevent any bad influence on the boys. Moreover, kids of the Stockdale family require to work to get privileges, like enjoying the radio. Kathryn Stockdale commented, "We never allow any type of cussing. In my opinion, dating has many physical dangers, including unwanted pregnancy." She also said that we should essentially control the education and character of our Stockdale kids.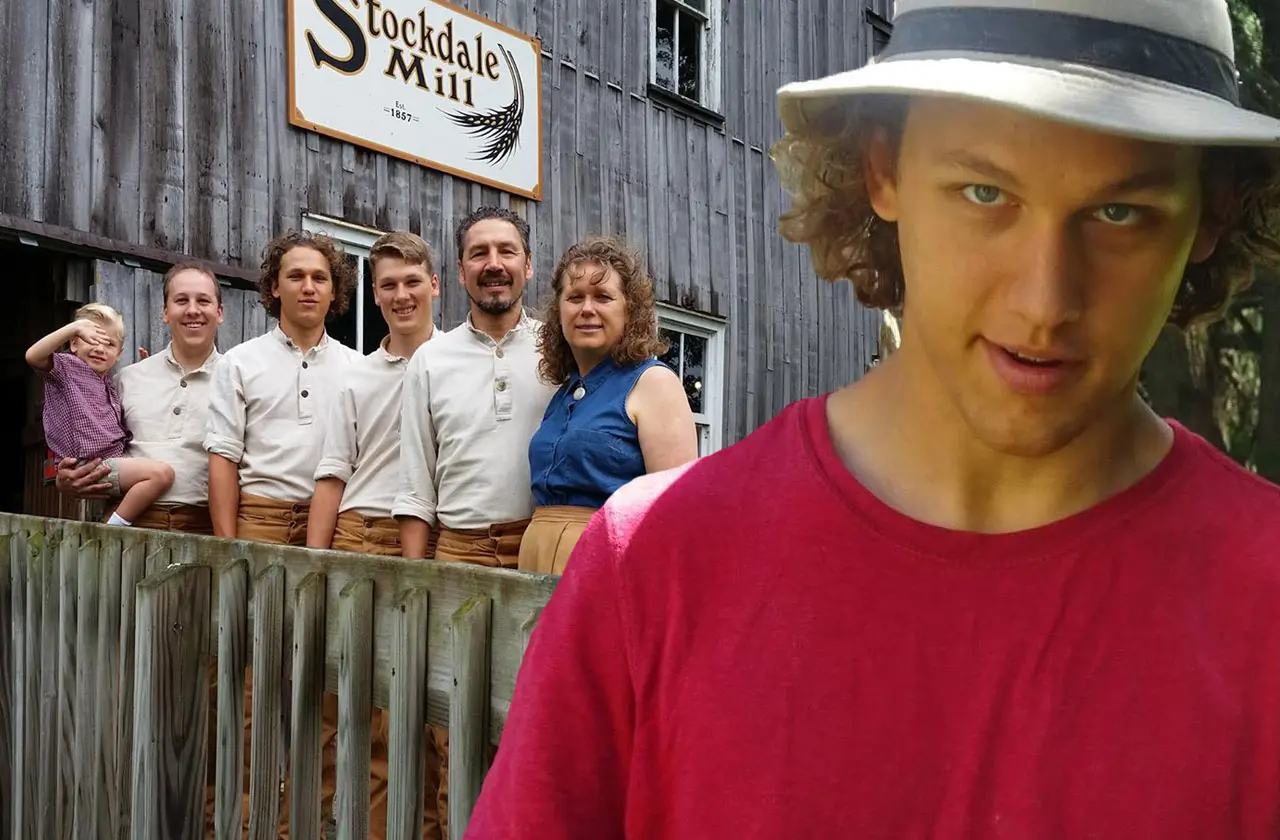 As per the show, the updates related to Wife Swap Murders confirmed that the TV show negatively influenced Jacob to commit double murder in the Stockdale home. On the 15th of June in 2017, police officials responded to a hang-up call on 911 from the Beach City of Ohio.
Accordingly, police officers heard a gunshot while they entered the Stockdale residence. The officers found Jacob bleeding severely from his gunshot and suffering a wound on his head. Moreover, officers have even found the corpses of Kathryn Stockdale and James Stockdale inside the home. Local police surmised that Jacob murdered his youngest brother and biological mother before triggering the gun on his head. However, Jacob was admitted to the nearby hospital, where succeeded to save his life.
Comments from Jacob Stockdale's Family Members
Comment by Calvin Stockdale
Calvin Stockdale, the oldest child of the Stockdale family mentioned in a statement, "Our youngest brother James has always remained a catalyst of our family fun. He leaves behind a lovable family and many friends. However, my brother Jacob continues to be in critical condition and we are hoping for his quick physical recovery while our family is making plans for the funeral and starting the healing process."
Comment by Timothy Stockdale
Timothy Stockdale is the patriarch of the Stockdale family. He also commented after the incident of Wife Swap Murders. Accordingly, 'Kathryn has remained my beloved wife for 32 years and she was also a wonderful mother to our sons. She always stayed passionate to be a mother and a grandmother. Kathryn also loves to learn new things and had a passion for the Christian faith, organic farming, and natural health.'
The Motive behind the Double Murder is Still a Mystery
Beach city police officers charged Jacob Stockdale with the murder of his youngest brother and mother after he recovered successfully from his wounds. However, the question is why Jacob did such a thing. For this, Sheriff George said that it is hard to know the motive behind the double murder. Even though he guessed some speculation but hesitated to interfere with that part. Sheriff and his team continued to investigate the case and try to determine the exact motive.
On the other hand, the temporary mother of Laurie Tonkovic has developed her theory behind the attack of Jacob on his mother and the youngest brother. She commented, "When I changed the rules and allowed kids to have fun, watch TV, play video games, and enjoy their life, Jacob cried and ran outside of the home. While asking, he said that his parents had told him that God would punish him and burn him in hell." In other words, Laurie speculated that their strict upbringing with Jacob forced him to snap.
Current Situation of Jacob and the Case of Wife Swap Murders
After the arrest and indictment of Jacob Stockdale in 2018, Jacob Stockdale pled guilty based on his insanity. He was in various mental health facilities for two years. He tried to escape from there two times. However, reports have shown that he was found sane right during the Wife Swap Murders season and before the beginning of his trial in May 2021. He pled guilty to killing his youngest brother and mother. The judge sentenced two 15-year imprisonments for each of the deaths. Hence, Jacob will spend about 30 years in jail.
To date, the family members of Stockdale have said less about the motive behind the double murder case. However, they privately asked the judge to approach the murder case of Jacob with leniency.