Sodium chloride in skincare- doesn't that sound a little weird? Well, most of us aren't accustomed to using salt for skincare. However, it does exist. Over the years, salt has proven to be extremely beneficial. 
Moreover, sodium chloride for acne is one of the most common uses of sodium chloride in skincare. Salt is more than just a seasoning for your dishes. If you have sensitive skin, salt can turn out to be a great healer. Many scientists have discovered that the application of salt can be beneficial for the skin.
Many beauty products contain salt, especially salt scrub. These products help fight acne, but they also play an important role in bringing a natural glow to your skin. 
What is the effect of sodium chloride on the skin? 
If you aren't aware, salt can make your face glow. Sodium chloride is rich in all essential minerals like calcium, magnesium and potassium. Hence, it plays an important role in healing the body, but it also helps to maintain the natural glow of the skin. 
Sodium chloride extracted from the sea can act as a natural exfoliator because of its rich antimicrobial characteristics. As per the recommendations by the US Food and Drug Administration, salt is extremely beneficial for the skin and is safe to use. Moreover, it is also used in several skincare products. 
What is the use of sodium chloride in skincare?
Sodium chloride in skincare can prove to be beneficial for curing a list of problems. Some of the common reasons for using salt include
Exfoliation
Sodium chloride helps to reduce acne through exfoliation. Salt is often the major element in most body scrubs. Moreover, the presence of sodium chloride for acne in facial scrub can be helpful. It helps to remove the acne, thereby leaving back healthy and clearer skin.
The application of sodium chloride will also help to brighten dull complexions. However, if you are using sodium chloride scrub for your skin, you need to be extra careful. This is mostly because the scrub may leave behind some abrasions that can be very harmful. 
Deep cleansing
One of the greatest benefits of sodium chloride in skincare is that it helps to promote deep cleansing. Salt has antimicrobial characteristics, which can eventually be of great help.
Most dry foods are protected using salt. This also helps to prevent the overgrowth of bacteria. When you apply salt face wash on your skin, you tend to clean away bacteria. Salt is one of the main elements in scrubs to kill bacteria. 
Binder
Salt can also act as a great biner that holds everything together. Sodium chloride is a great binder which is why it is used mostly in cosmetic products. Sodium chloride often stands to be the main element in mouthwash. The presence of sodium chloride in these substances helps to avoid oral odor. 
Sodium chloride can also help to polish teeth. It adds taste to the product. 
Where is sodium chloride used in skincare?
Ranging from facial mask to mouthwashes, sodium chloride finds its place in all important aspects of skincare. Some of the common ways where sodium chloride is used on an extensive basis for the cosmetic procedure include the following
Balancing Mask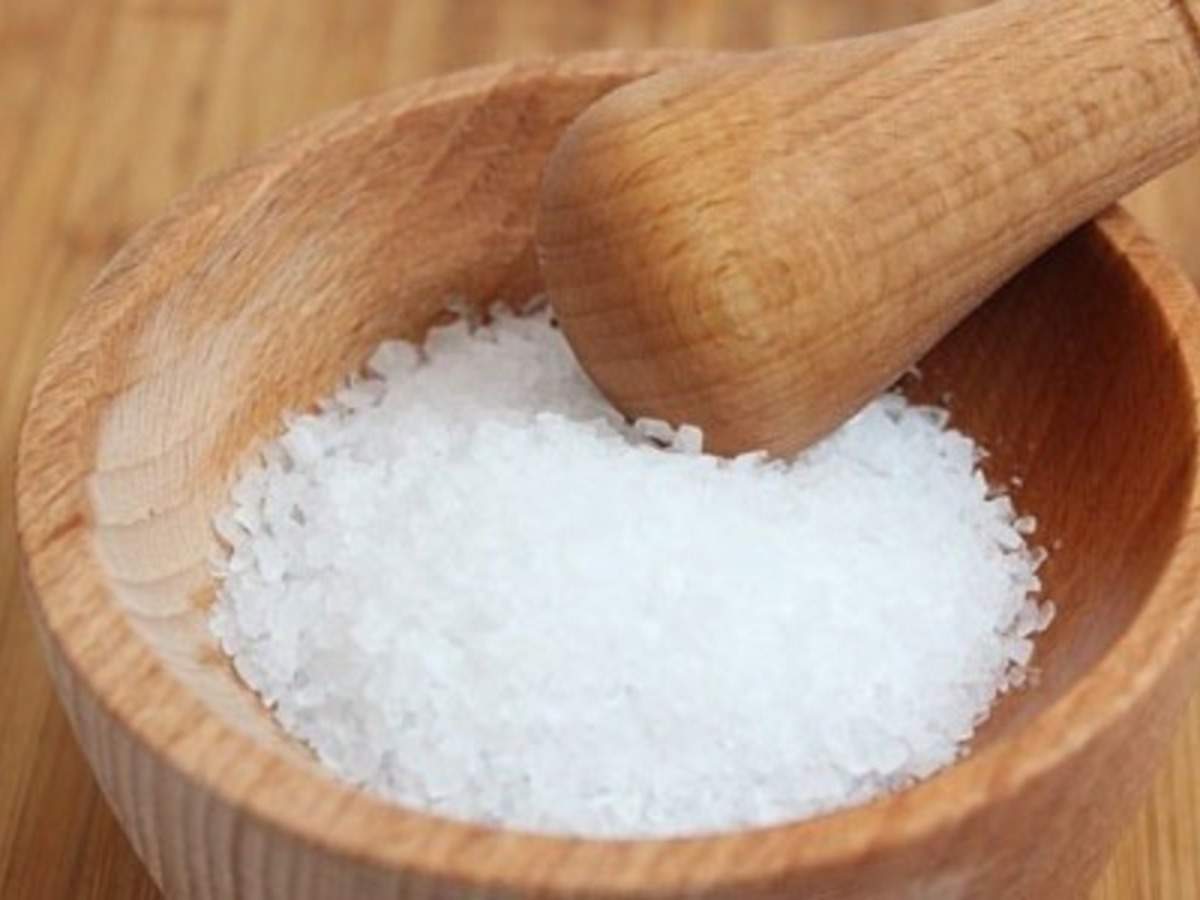 Salt and honey combination is helpful for the preparation of face masks. They contain all necessary anti-bacterial and anti-inflammatory characteristics that can help to prevent skin irritation, thereby relaxing breakouts. 
The greatest benefit is that you can prepare a mask at your home too. However, it would be best to be very careful while applying this mask because it may leave behind some cuts and abrasions. You can use it with your regular skincare routine. 
Soap
Sodium chloride in the soap helps to the production of fatty-acid salts. It helps to balance the oil level in the body, thereby preventing the risk of excessive drying. 
Sodium chloride also helps in the making of shower soap. If you have a skin allergy or irritation, you can consider using this soap. However, it is beneficial for treating various skin conditions, thereby exfoliating the entire body. However, it is crucial to analyses the percentage of salt in soap before buying it. 
Deodorant
Many may not know, but sodium chloride in skincare is also a part of deodorant. The use of sodium chloride in deodorant helps to prevent the underarm odor.
It is advisable to check the percentage of salt. Moreover, you can check the underarm bar to determine the impact. The combination of essential oils, natural oils and apple cider vinegar can help develop authentic perfume. Moreover, all these elements can easily fight the bacteria that causes odor in your underarm. 
Moreover, when you use an underarm bar to shower, you tend to prevent odor. This soap can work the best for people who have foul body odor. 
Teeth whitener
If you have yellow teeth, you can try out home remedies to fix them. Baking soda and salt can help to remove the stubborn stains from your teeth, thereby whitening them. Salt is rich in fluoride that can be extremely helpful for your gums and teeth. 
However, it would be best if you used this mixture before you use your regular toothpaste. Sometimes it can get too intense, which is why you will need to manage the concentration of sodium chloride and baking soda. 
Shampoo
Salt is a major element in most anti-dandruff shampoo. Salt helps in removing extra flakes from the scalp, thereby ensuring healthy circulation. This prevents the loss of excessive moisture. Furthermore, the absence of excessive oil inhibits fungal growth. As a result, it destroys dandruff from the root. 
Sodium chloride in skincare has been prominent for ages. However, most of us have been unaware of it. If you are using any salt-rich products, you need to ensure that you're checking the concentration. While sodium chloride is beneficial for skin and hair, too much of it can backfire.