If you are visiting Hong Kong for the first time, you need to keep a Hong Kong Tourist Spots record. Apart from nature reserves, Hong Kong is also the home to some of the thrilling zones. You can find a wide range of things in Hong Kong.
Hong Kong is made of more than 260 islands, each of them housing several skyscrapers. Every tourist needs to have Hong Kong Tourist information. However, it can often be overwhelming to find the places. The place can take you on an exploration of ancient monasteries, river cruises, and more.
Hong Kong can also help you explore fishing villages, light shows, and more. You can eventually get a bird's-eye view of the place. Indeed, there are several HK places to explore, and you can find various things here. Whether you're visiting for the first time or have been here, you can consider checking out the Hong Kong Tourist spots.
What are the prominent Hong Kong Tourist spots?
With so many attractions around, you can often be paranoid. With so many Hong Kong Tourist places, you can get a view of several must-visit places. Moreover, it is a view of iconic tourist places and nature spots. Here are some of the most famous places to visit.
Causeway Bay
Causeway Bay is one of the most popular places in Hong Kong. This place is the home to various shopping streets and more. Moreover, you can also get into the hustle and bustle of Causeway Bay. There is also something new in Causeway Bay.
You can also consider visiting Jardine Crescent. This place is the home to the street that is crowded 24*7. Moreover, if you're here for the first time, you will be taken aback by the sight of trams. It won't be wrong to say that Causeway Bay is the mini Times Square. There are billboards all around, street hawkers, and so much more.
Star Ferry
Star Ferry is one of the most popular Hong Kong Tourist spots. This is the iconic tourist attraction that you need to relish. You will be taken from Central to Tsim Sha Tsui on this ferry.
One of the most prominent parts of Star Ferry is that it is extremely affordable. Even a ride on the upper deck costs less than $4. While you're on the way from Central to Tsim Sha Tsui, you can get a view of Hong Kong's harbors. You can explore this region and eventually indulge in the local eateries.
Old Town Central Artwork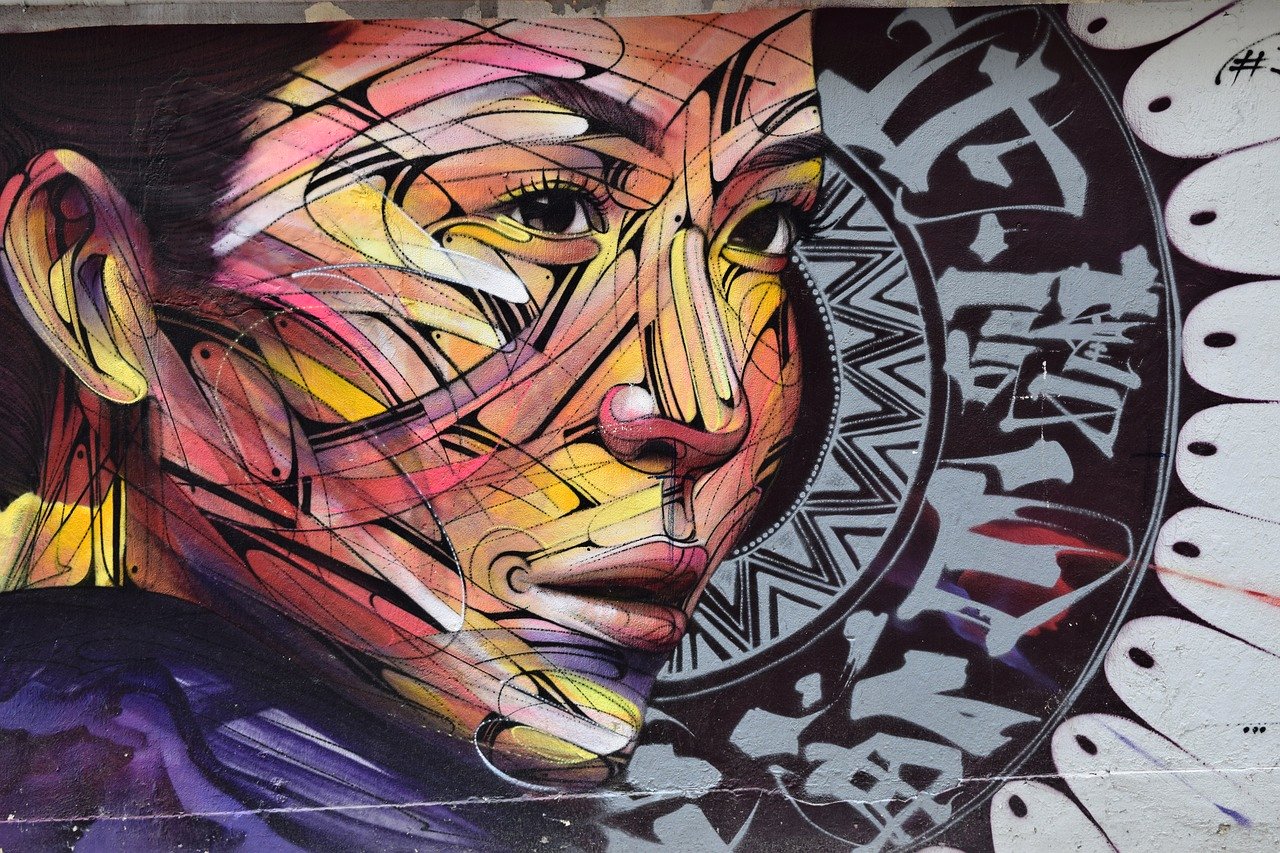 This is one of the must-see places in Hong Kong. If you are someone who loves art, you need to take a walk across Old Town Central. The walls of this place are covered in art. The best part about this region is that it is the home to traditional and modern commercialization.
The artwork on Old Town Central walls gives an insight into the culture of Hong Kong. Indeed it is one of the most authentic HK places to explore. Many companies conduct walking tours to take you across the place. And hey, you don't need to pay any fee. It's free.
Victoria Peak
This place is not for the faint-hearted. However, if you are someone who loves height, then you should consider taking a walk here. Victoria Peak provides a panoramic view of this place. When you're on Victoria Peak, you can get a glimpse of some of the tallest skyscrapers in the country.
Victoria Peak will provide you with a thrilling experience. Moreover, you can also set out to explore Trick Eye Museum and Madame Tussauds Wax Museum. Well, there's enough Hong Kong tourist information about Victoria Peak.
Dim Sum Restaurant
Well, you might want to relish some of the delicious dim sums while you're in Hong Kong. Many dim sum restaurants will give you a taste of the authentic flavor. The greatest benefit of visiting Hong Kong is that you will get to taste more than 2000 types of dim sum.
The dumplings and baos of Hong Kong are surely the favorites for many. Well, if you want to try the traditional flavor, you should consider trying out Maxim City Hall. Here, you will get several places to enjoy Dim sum. Well, that's not all.
Apart from the street-side eateries, you can get a chance to eat Dim sum in some of the high-end restaurants. Well, Tim Ho Wan is a Michelin-starred dim sum restaurant. But, if you have a limited budget, try out the trolley cart restaurants. But, if you want to relish a modern version of Cantonese cuisine, you should try out The Chinese Library.
Man Mo Temple
The Man Mo Temple is one of the prominent attractions of Hong Kong. Just because it appears to be a shaggy temple for the outdoors doesn't mean it is actually shabby. In fact, many people are shocked to see the stunning interiors.
The Man Mo Temple was built in honor of Mo Tai, God of War, and Man Cheong, God of Literature. You will often find students flocking this place, praying for good marks in their exams. The smell of incense will leave you enchanted. However, please ensure not to break the integrity of the temples. Hence, you can take photographs, but you need to be respectful of the culture.
Ten Thousand Buddhas Monastery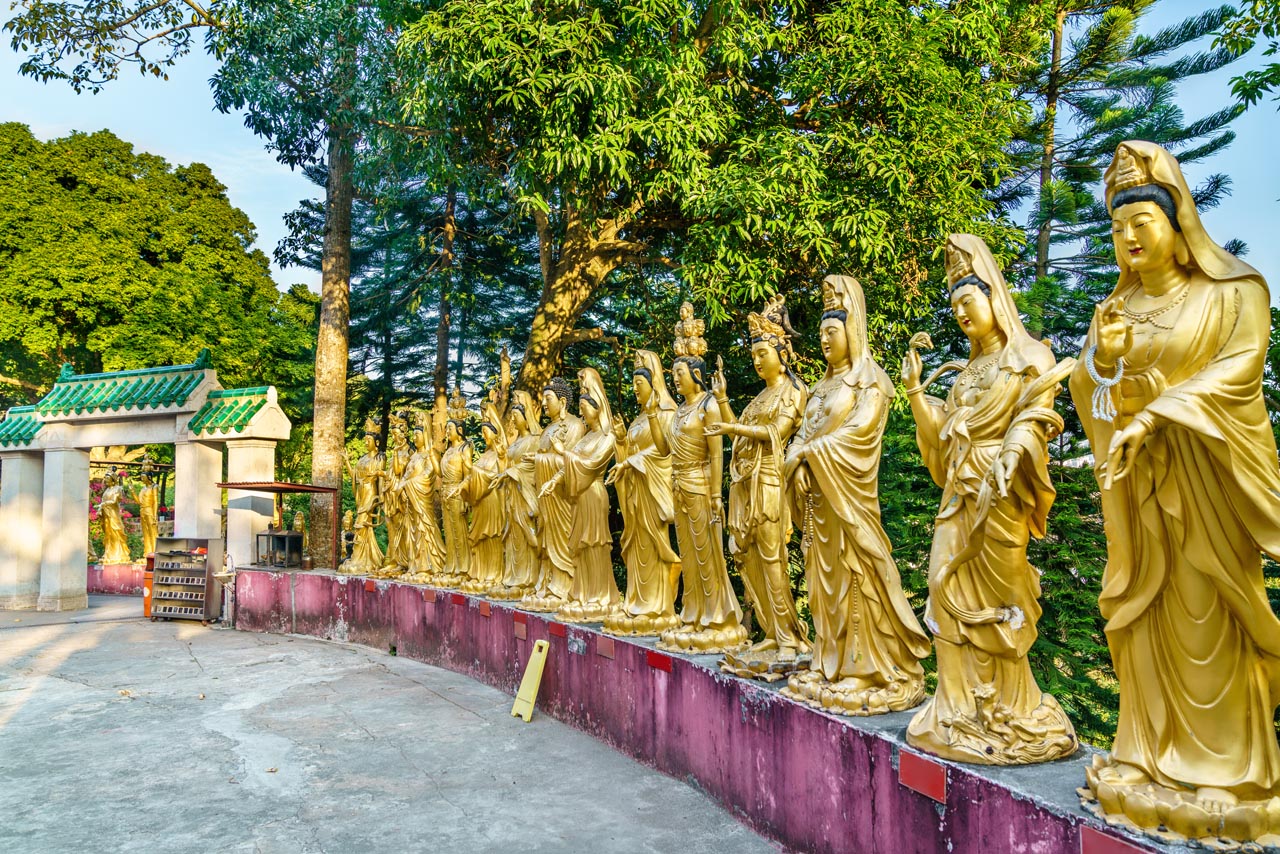 This has to be one of the most exciting Hong Kong tourist places. However, don't get carried away by the name. This is a monastery, but there are no monks. However, you can find more than ten thousand Buddhas in this region.
The monastery is in the countryside of Sha Tin. If you want to explore the cultural and religious side of Hong Kong, you need to visit this place. There are 430 steps in this place, and each of them has a golden Buddha around them. All the ten thousand Buddhas are unique from each other. They have a unique expression and pose.
Final thoughts
There are many more Hong Kong tourist spots. However, you will need a list of only the most important ones if you're visiting for a short time. But, make sure to enjoy the delicious food and thrilling shopping.